By partnering up with our carefully selected suppliers, Envinity Group is able to deliver the best-in-class solutions for taking on your challenges. Our highly valued R&D experts work closely together with partners, resulting in integration of the most innovative yet proven technology in our solutions.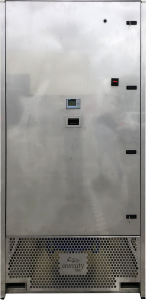 High efficiency air purification system
Airculess is a durable and high efficiency air purification system that combines innovative and proven filter technologies with the newest and state-of-the-art air cleaning techniques. The Airculess effectively cleans the air and enables you to monitor and control the greenhouse environment 24/7, without affecting the production and growth of plants.